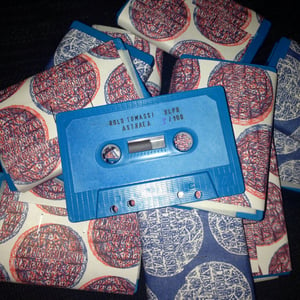 £

5.99
Released exclusively on tape, for the first ever Cassette Store Day! Limited to 100 x electric blue cassettes, with risoprinted hand made cases, the Astraea cassette release comes with three bonus tracks and was originally available in select stores on Saturday 7th September.
Now a very limited amount left online!
We are hyped to be working with Rolo on cassette again - DLPR's first ever release was Rolo Tomassi's first tape back in 2005!
Tracklisting:
01. Howl
02. Ex Luna Scientia
03. The Scales Of Balance
04. Remancer
05. Empiresk
06. Echolalia
07. Echopraxia
08. Gloam
09. Illunis
10. Illuminaire
Bonus Tracks
11. Old Mystics
12. Mesmerizer
13. Illuminaire (65daysofstatic remix)
Please allow 3-5 working days for postage.
EMAIL meeshwood@me.com for international shipping!